"Individually, we are one drop. Together, we are an ocean" — Ryunosuke Satoro
Scuba diving is incredible. We get to explore places others don't, encountering thrills, marine life and adventure along the way. You may wonder what could possibly make this better, but the answer's easy: joining a PADI dive club. Here's why:
Meet new buddies
If you've just learned to dive on holiday, recently moved to a new area, or if your usual buddies are busy with work or family, you might be seeking a new dive crowd that's close to home. Joining a club is an easy way to meet like-minded people who you can talk and share all things scuba with. And, by regularly spending time together, you'll likely make some lifelong friends, too.
Keep diving — and learning
As part of a dive club, you'll be surrounded by a mix of experiences, skills and interests, giving you opportunities to learn new techniques — or just improve what you already enjoy. With the benefit of numbers, clubs might also invite influential speakers to share knowledge on topics like photography, destinations or careers.
Many PADI dive clubs are affiliated with a PADI Dive Center, and some provide access to pools — great for practicing skills or testing kit in between trips. Meeting as often as weekly, you'll be able to keep diving all year round. And, the more you dive, the better you'll get.
Save money
PADI dive clubs often source fantastic offers for their members, and this may include discounts on courses, equipment or spaces on dive trips. Many holiday operators offer discounts for group bookings, and by travelling together you can split the cost of things like fuel and parking.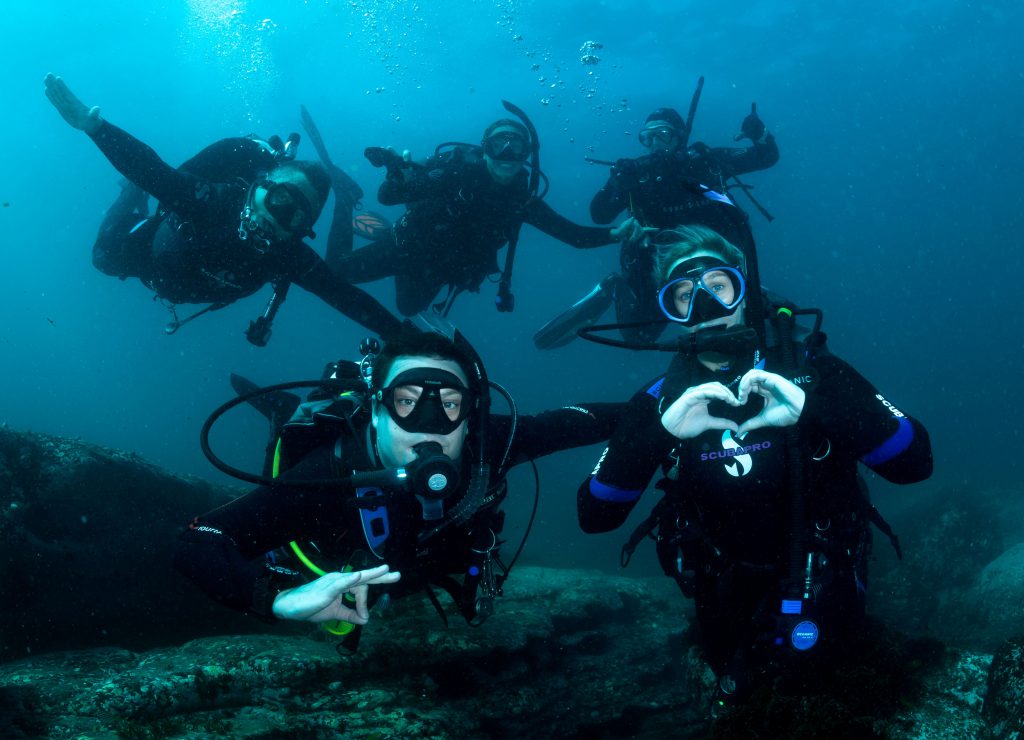 Better dive trips
Organising a dive trip as part of a club means there's almost always enough people to meet the minimum numbers needed for a charter boat, and plenty of 'hands on deck' to bring the trip together — from researching dive sites and facilities, to dive planning and surface support. And of course, surface intervals and evenings are much more fun when you've got your buddies to share après-dive stories with.
My PADI Club
If there isn't a local PADI dive club near you, try My PADI Club. As the world's largest diving community, you can connect with fellow divers to share experiences, dive logs, recommendations, and real-time alerts on when and where the best diving is happening. You'll also access exclusive offers on dive courses and gear.
Ready to turn your scuba diving hobby into a lifestyle? Visit My PADI Club or contact your local PADI Dive Center today.