How To Celebrate Your Diving Milestones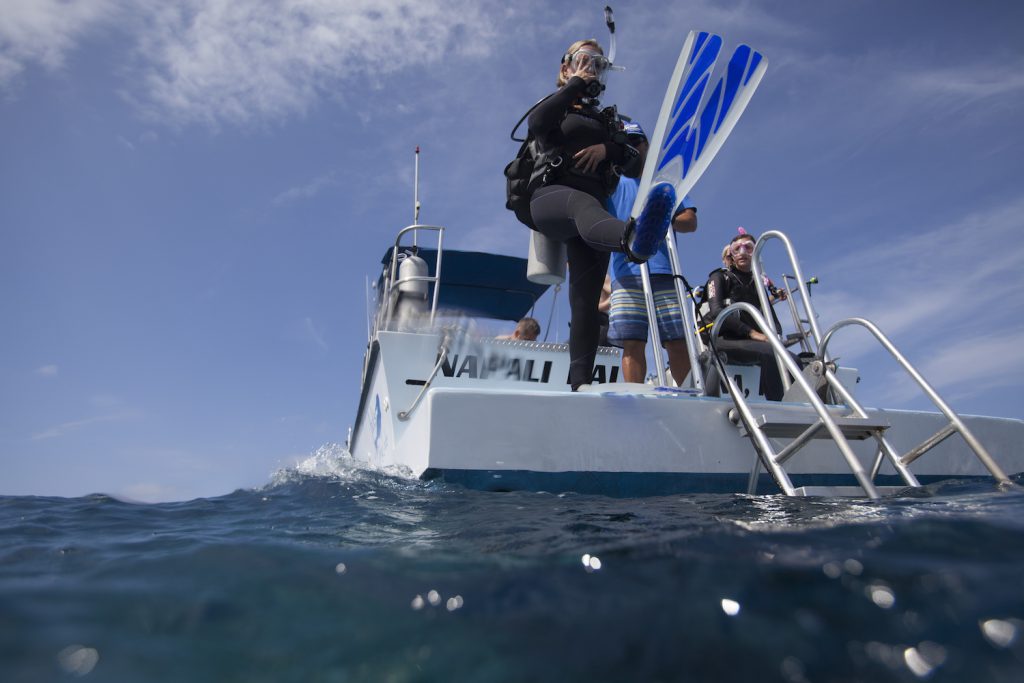 For starters, to be able to celebrate your 50th, 100th or another hallmark dive, divers need to log every dip, even if that just means checking the log on your dive computer, if your dive computer is capable of keeping count.
Doing something special not only helps you remember the hallmark dives, but also builds excitement moving forward.
Here's how to celebrate:
Try a new skill, like a night dive or deep dive.
"A lot of times, when divers hit milestones, it opens them up to try that something more—that next thing, be it a deep dive, wreck dive, etc." — Stephen Bennett, GM and course director of The Scuba Shop, 5-Star IDC in Mesa, Arizona
Dive a new location.
"I didn't want my 200th dive to be in Shaw's Cove, which we dive all the time. So some buddies and I went to Catalina Island and did a 100-foot dive — and high-fived at depth."— Charles Han, Divemaster and IDC candidate at Beach Cities Scuba Toys dive center in Cypress, CA
Document it.
Find someone with an UW camera or invest in one to take photos, maybe even a selfie, so you don't forget the event.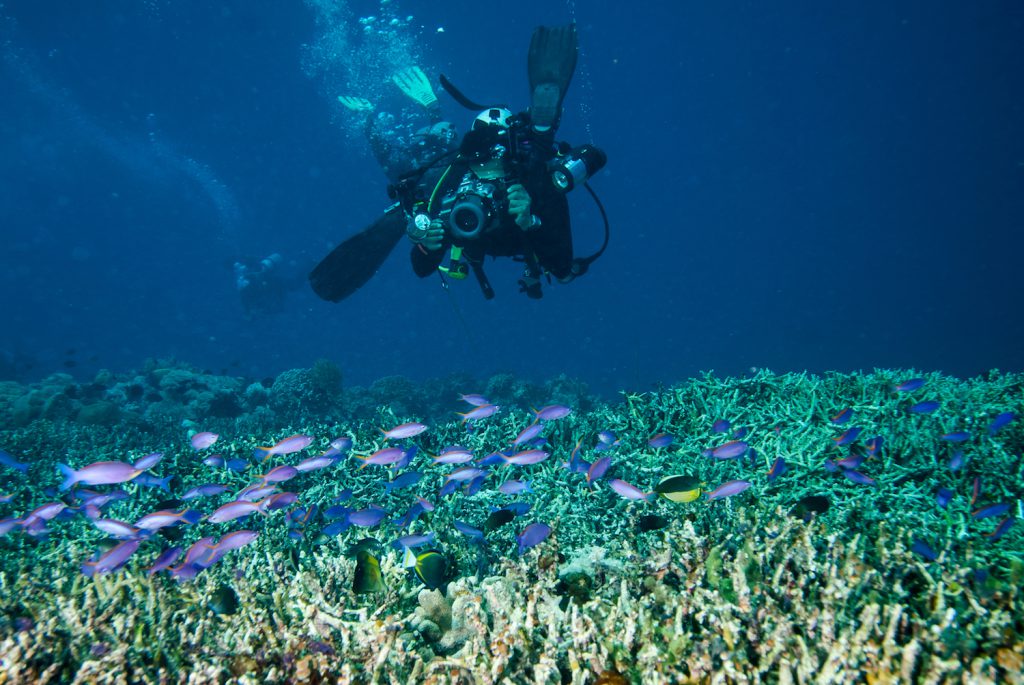 Make a souvenir.
"Put a rock or something natural on the ocean floor with your name on it and the number of dives." — Tarre Beach, PADI® diver since 1995
Celebrate at dinner, like it's a birthday.
"On our recent group trip to the Philippines, we had a young lady complete her 100thdive. We were staying at the Atlantis Resort, which presented her with a cup that included her name and the fact that she'd completed 100 dives. Later that night, we celebrated it at dinner, and posted it on our store's Facebook page. What's fun about recognizing our divers' milestones on trips is that as soon as one person reaches a hallmark dive, others in the group start sharing the fact that they are about to reach (blank) dives. Guess it's kind of contagious." — Scott Taylor, PADI Course Director and co-owner of A-1 Scuba & Travel Aquatics Center in Littleton, CO
Tell someone.
Any life event or achievement is best savored when shared with someone else, whether they are a certified diver or not. In fact, if you really want to impress someone, tell a non-diver.
Make a new buddy — literally.
Invite a friend to start working on their dive cert so that they can join you for your next hallmark dive. A Discover Scuba Diving experience can be budget friendly and is a great way to get a friend hooked on the sport.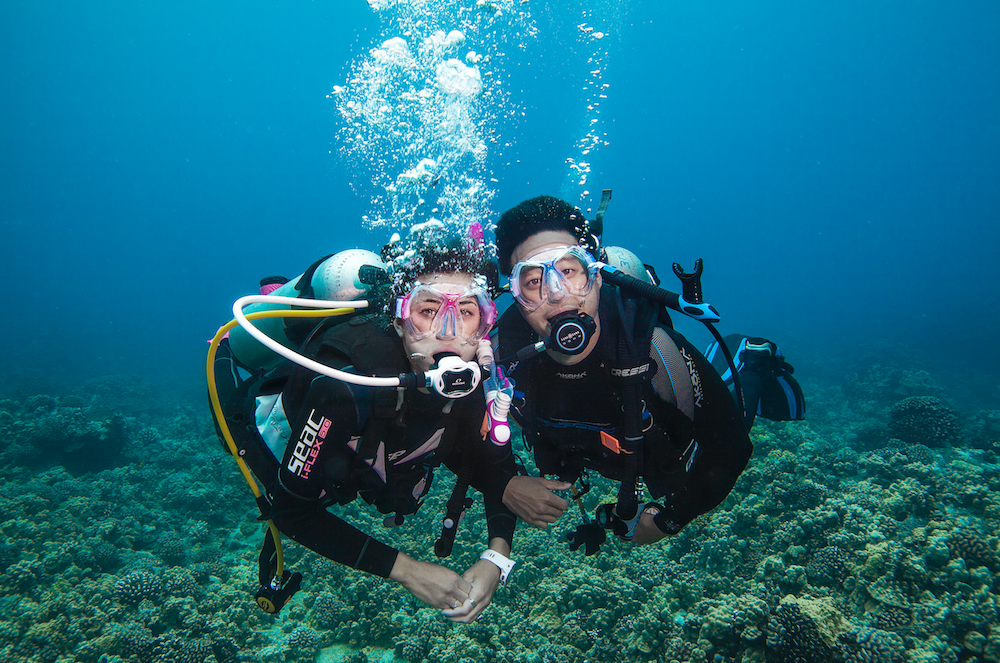 Get started on your next certification.
"My 500th dive was the first dive of my Tec40 certification. It wasn't planned that way, but turned out to be great."— Jed Grundy, MSDT, manager of Beach Cities Scuba Toys in Cypress, CA
Jump back in the water.
"I celebrated 50, 100, 1000, and 2,000 all the same. Just went diving!"— Travis Rudder, diver since 2007
Are you getting close to your 100th dive? Be sure to join to the elite group of divers by getting your Master Scuba Diver rating.
Trackback from your site.