The Easy Guide to Fitness for Diving
There's sometimes an impression that scuba diving requires almost no effort, which, though diving can be relaxing, could lead to divers being unprepared fitness-wise. Finding it difficult to get back to the boat through swell can be an unpleasant wakeup call if you've let your fitness slide, so it's best always to be prepared.
Being slightly unfit might not seem a serious issue but can have serious consequences, and since scuba diving is a buddy system sport, we need to be responsible so as not to impact our own or our buddy's safety. Practising safe diving technique is equally important as maintaining our fitness for diving.
However, with a few healthy habits, working around physical limitations, we can make a dramatic difference in our overall health and fitness.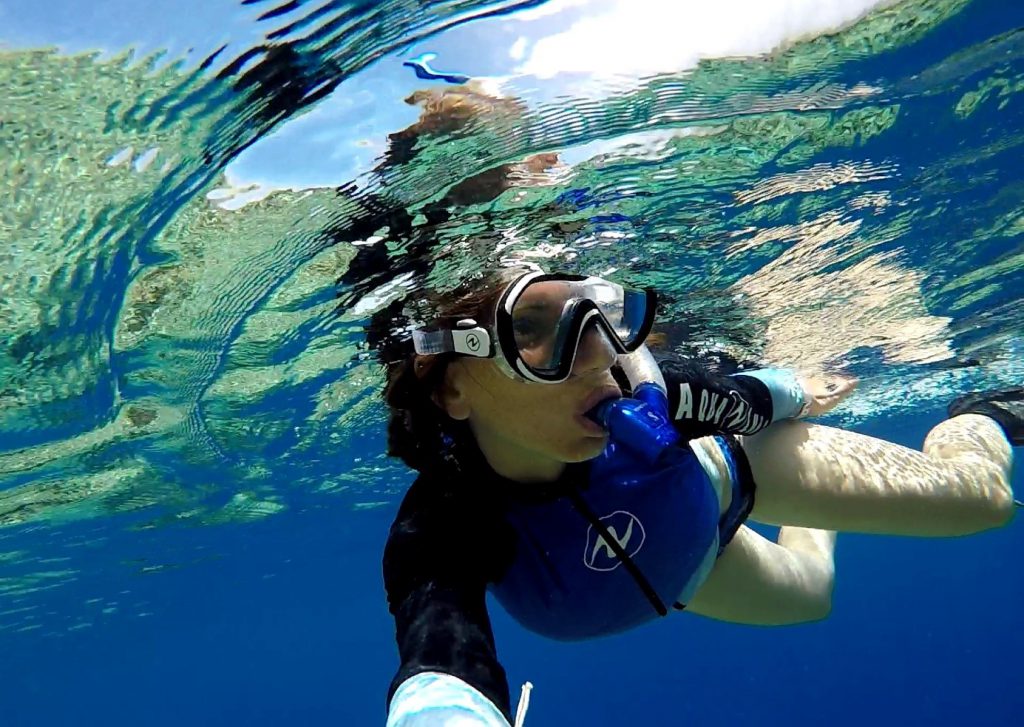 Being active daily
The common recommendation of being active for 30 minutes a day every day can have greater health benefits than 2 hours of sport a week. An obvious time to fit in this activity is on the way to work, perhaps swap the bus or car for walking or cycling.
If it's difficult for you to start walking or cycling to work, there are other ways to increase the amount of activity done in a day; can you climb the stairs instead of taking the elevator? Can you walk to get lunch?
By using the activity tracker app on my smartphone, I could understand how much I was exercising. It inspired me new ways to add activity into my daily life. For instance, I started pet-sitting last summer, and I found taking care of dogs was a fun way to go for a long active walk!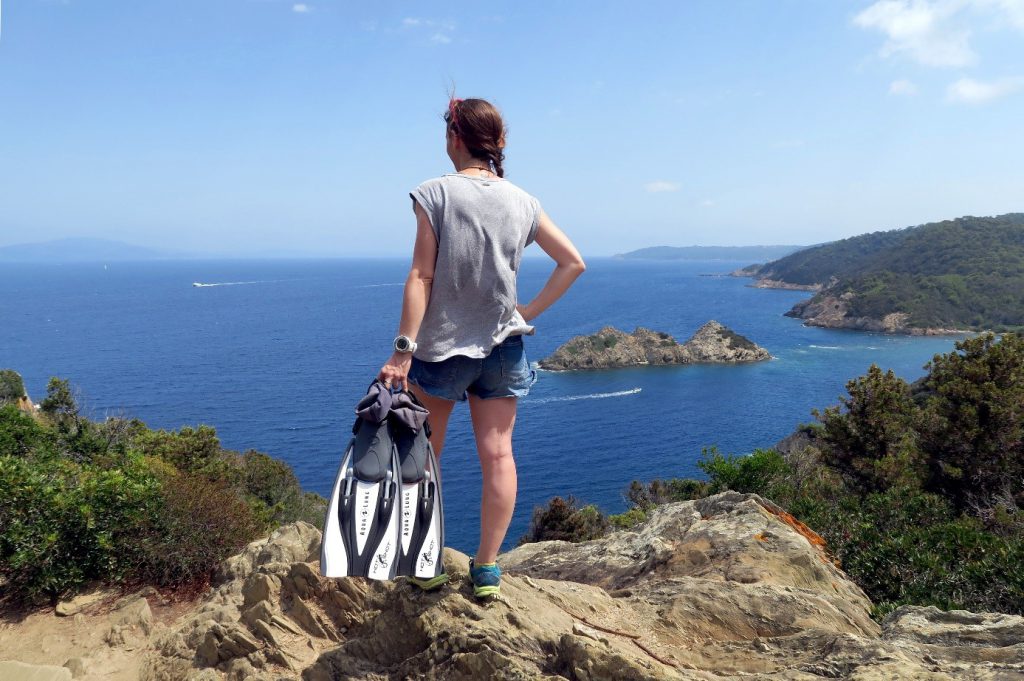 Considering low impact sports options
We don't need all to be extreme trail runners or cross-fitters to stay fit. In my case, due to issues with my feet, ankles, and knees, I had to give up these options.
When my leg problems started to give me back pain, I discovered aerial yoga, which worked wonders by helping to stretch my spine naturally. I loved it so much I continued with standard yoga lessons and saw incredible air consumption benefits, beyond the joint pain release it offered, thanks to the breathing exercises. Now, I practice on my own at every opportunity in the morning or before going to bed.
Swimming is also a great low-impact exercise to try, and one of the rare sports that allows you to work on your stamina without impacting your joints — and honestly speaking, what better sport for a scuba diver?
If you're not the best swimmer, don't hesitate to take swimming lessons as an adult. While training for my divemaster, I re-learned proper swimming techniques to avoid hurting my back, which had the added benefit of streamlining the efficiency of my stroke. I don't always have access to a swimming pool, but whenever I'm near the sea, I go for a good swim instead of lying on the beach. My new goal? Freediving training!
Hopefully, this article has motivated you to stay fit to dive by showing you that little things can go a long way.
If you are keen to learn more about how fitness can affect your diving, head to DAN's website, where their medical professionals cover this topic in great detail. Increasing your fitness is only one way to ensure a healthy lifestyle – it's also essential to ensure you follow a healthy, balanced diet. Check this great article published on WHO's website.
---
Author Bio
Florine is a PADI Divemaster and a Dive Travel blogger at World Adventure Divers. She dives in tropical to extreme cold waters, selecting her destinations when both adventure diving and cultural discoveries are part of the journey, and showing you how to do it without breaking the bank.
Trackback from your site.