Does Your Pet Have Scuba Style?
Around the world, people are adopting pets in record numbers. In some areas, shelter cages are empty and foster organisations have a waiting list.
Whether you've been a pet owner for ages, or just adopted your first furbaby, check out these ocean-themed toys and accessories. Help your pet stay entertained indoors and show your love for the underwater world. If you purchase one of the featured items below, Amazon Associates proceeds will be donated to Project AWARE.
For Your Bitzer, Doggo, Woofer or Pup
Bandanas and Collars
Shark or sea life-themed collars show everyone that "man's best friend" is also a friend to the ocean. This dive flag collar is also a stylish choice.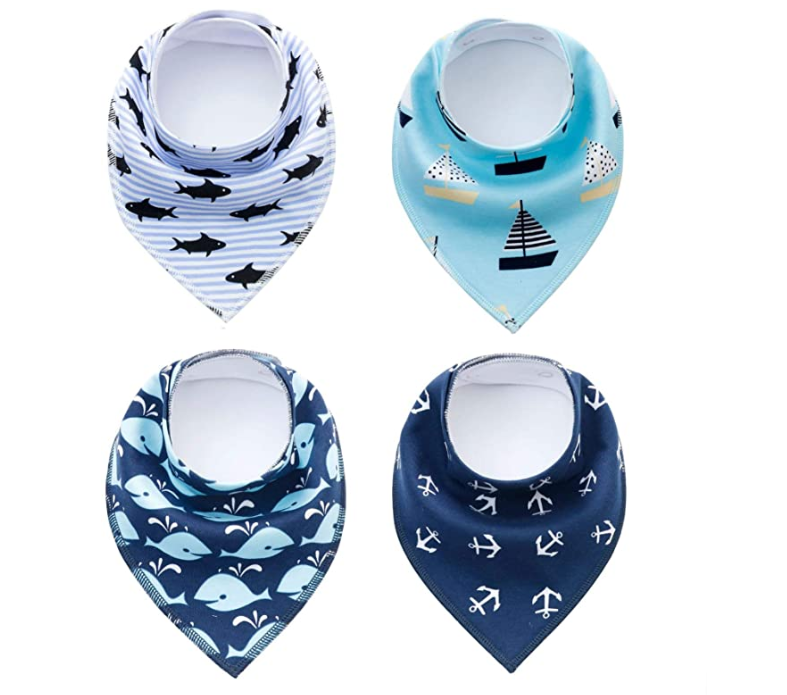 The nautical and marine life patterns in this bandana 4-pack are sporty and fun. For something a little more unusual, how about this manatee and jellyfish bandana?
Treats and Toys
Who's been a good dog? This turtle-shaped treat keeper makes solo playtime more entertaining for your pooch.
KONG makes three different sea creature-shaped toys made from soft and crinkly corduroy. They make fetch time fun for dogs and create hilarious pics for owners. Imagine your proud doggo's face when they bring you the whale they captured.
There are an astonishing number of squeaky sea creature toys on offer. There's a plushie orca, an octopus with squeakers in each arm, lobsters, crabs, hammerheads and more.
Dog Costumes and Safety Gear
If you have a small dog and a toddler who loves to dress up, you have Instagram gold.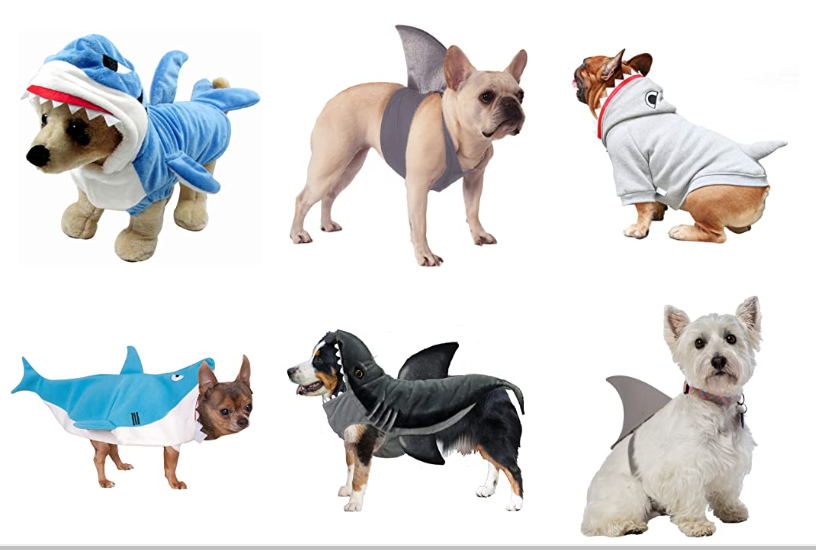 This high-vis dive flag shirt is great for walkies. Sew on reflective tape for added safety.

Water Play Time
These floating pool toys are fun for dogs in and out of the water. Choose different shapes depending on whether your dog likes to fetch and tug or just fetch.

For All the Cool Cats and Kittens
(yes, we went there)
Catnip Toys In Marine Life Shapes
Does your cat like to party? If so, hook them up with a catnip-filled octopus, shark, mermouse, or turtle. Put on some EDM and bring the festival atmosphere to your living room. Laser pointer light show optional.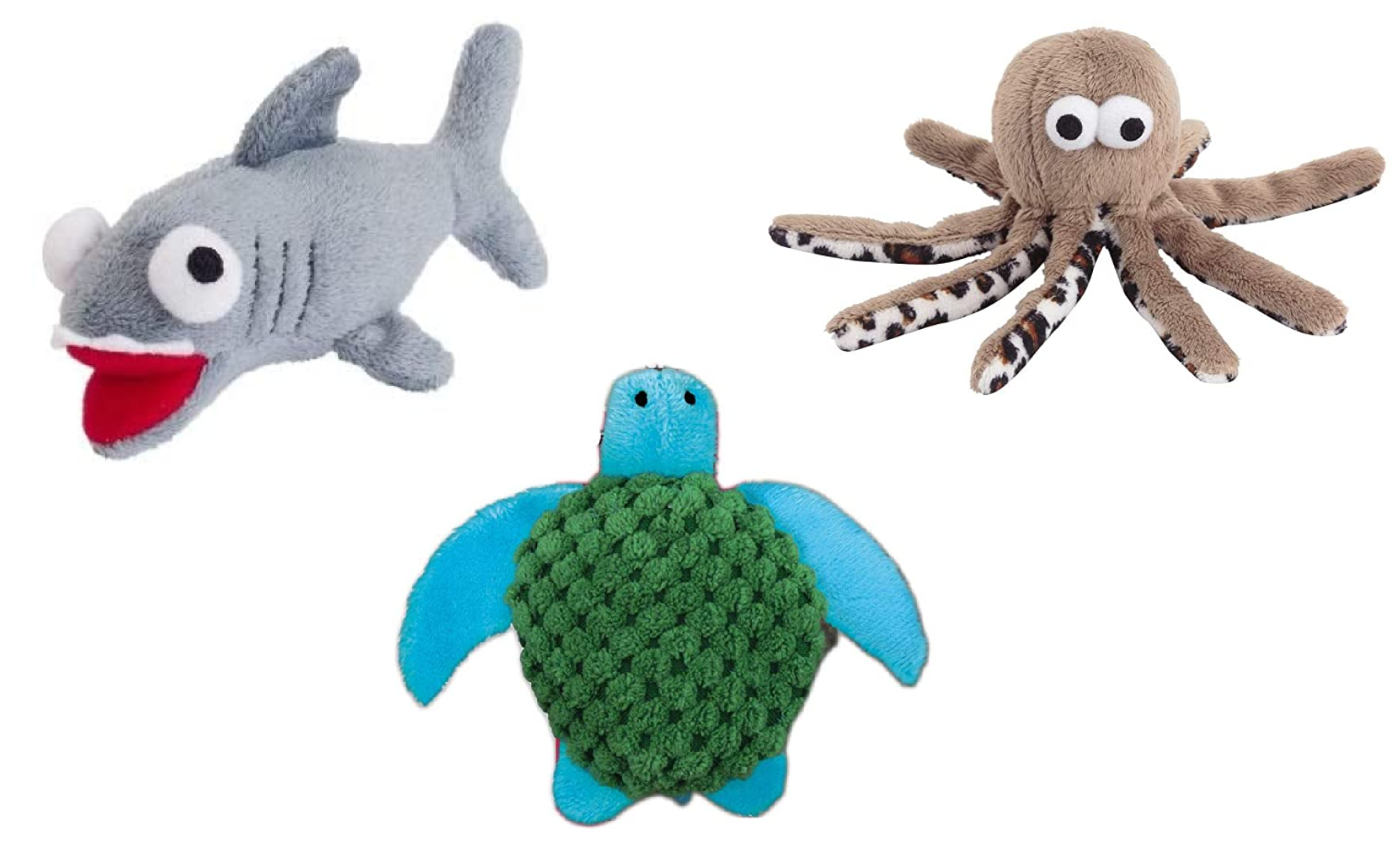 Make feeding time more fun with the Go Fish Go Slow pet feeder. This challenging puzzle can be rearranged each time to keep your cat guessing. The outer trough keeps food from flying all over the floor.

Flopping Fish Cat Toy
This fish toy starts to wiggle and make sounds when your cat touches it. Recharge via USB and entertain both kitteh and kitteh parent.

For Any Furbaby
This cosy pet cave makes a great hideout for your dog, cat, chinchilla, hedgehog, guinea pig, rabbit, etc.
Protect your floors and corral stray food and treats with this whale-shaped pet feeding mat. It's made of food-grade silicone and has a raised edge to collect spills.

We'd love to meet your furry, feathered or scaly friends.
Trackback from your site.