Aqaba Launches the First Underwater Military Museum
If you're a history buff and diver, then this new dive site in Jordan might just be the place for you…
Off the Gulf of Aqaba in the Red Sea, you can explore the first Underwater Military Museum offering underwater enthusiasts 19 fascinating relics of battles. The military machines are stationed along the coral reefs imitating a battle tactical formation, forming an exciting underwater escapade, intriguing divers and snorkelers to discover more and more of the dive site and have a totally unique experience.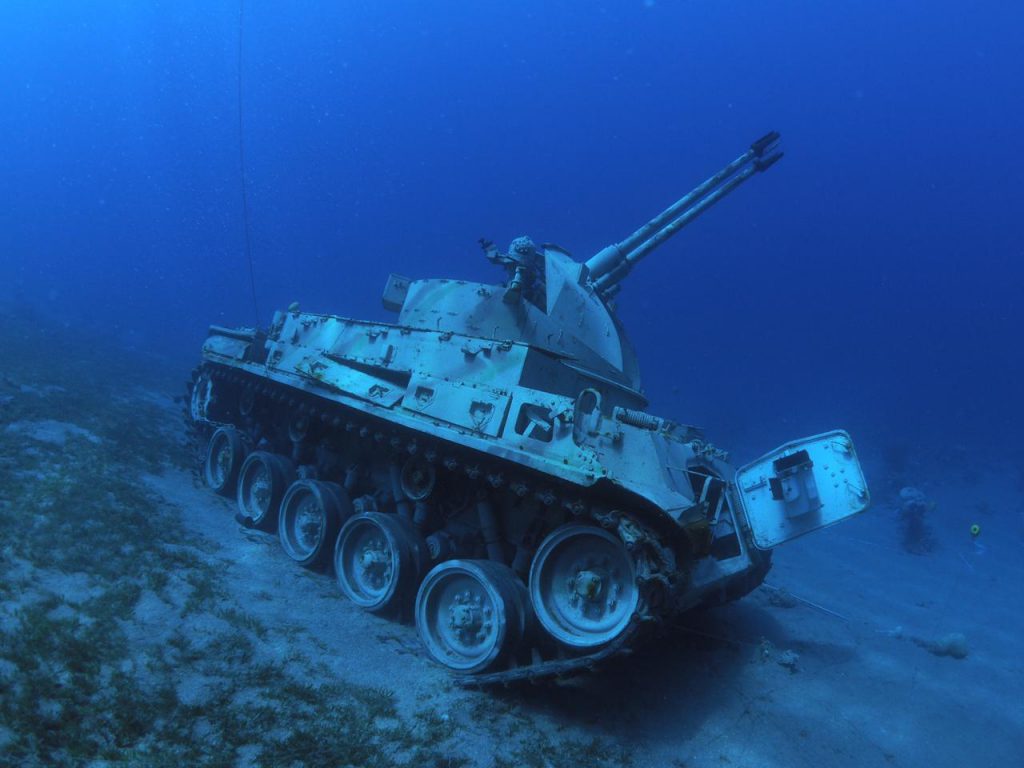 How did the underwater military museum come about?
After 30 days of scanning, photographing and planning, the blueprints for scuttling were ready, and the Aqaba Special Economic Zone Authority (ASEZA) started sinking the 19 military items. Scuttling took 7 working days, ensuring that the whole process doesn't affect the surrounding marine environment. The formation consists of tanks of different sizes, an ambulance, a military crane, a troop carrier, an anti-aircraft, guns and a combat helicopter.
8 objects were settled at 15-20 meters and the other 11 can be found at 20-28 meters allowing people to enjoy Aqaba's Underwater Military Museum in 3 different ways and spot different displays; you can snorkel, take a tour in a glass bottom boat or scuba dive.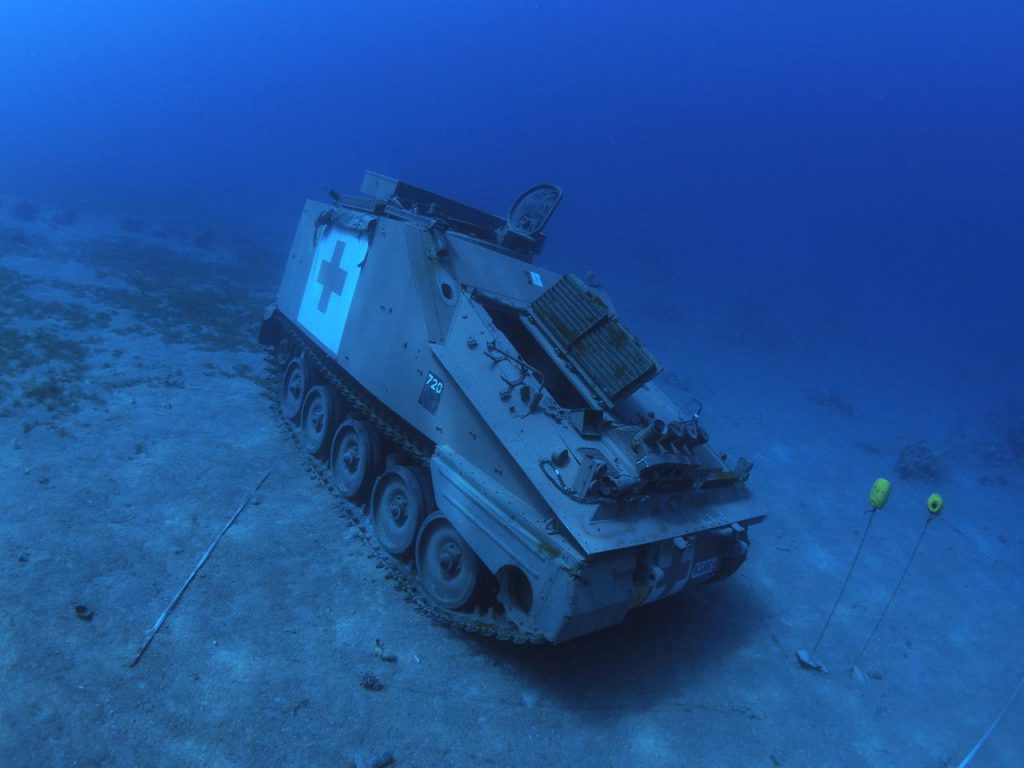 What's next?
This resource will grow as the museum's collection is cataloged, and as new acquisitions are added. The museum aims to demonstrate a new type of museum experience, where an interaction between sports, environment and exhibits is key.
The environment
ASEZA gave a great attention to the environmental effects of the scuttling and made measures to ensure the protection and safety of the marine environment in cooperation with all concerned and relevant authorities and associations. Before the sinking all hazardous materials were removed from the vehicles to comply with the environmental best practices.
The location of the museum also promotes the recovery of the natural reefs as it relieves pressure on them by drawing visitors away to an alternative site.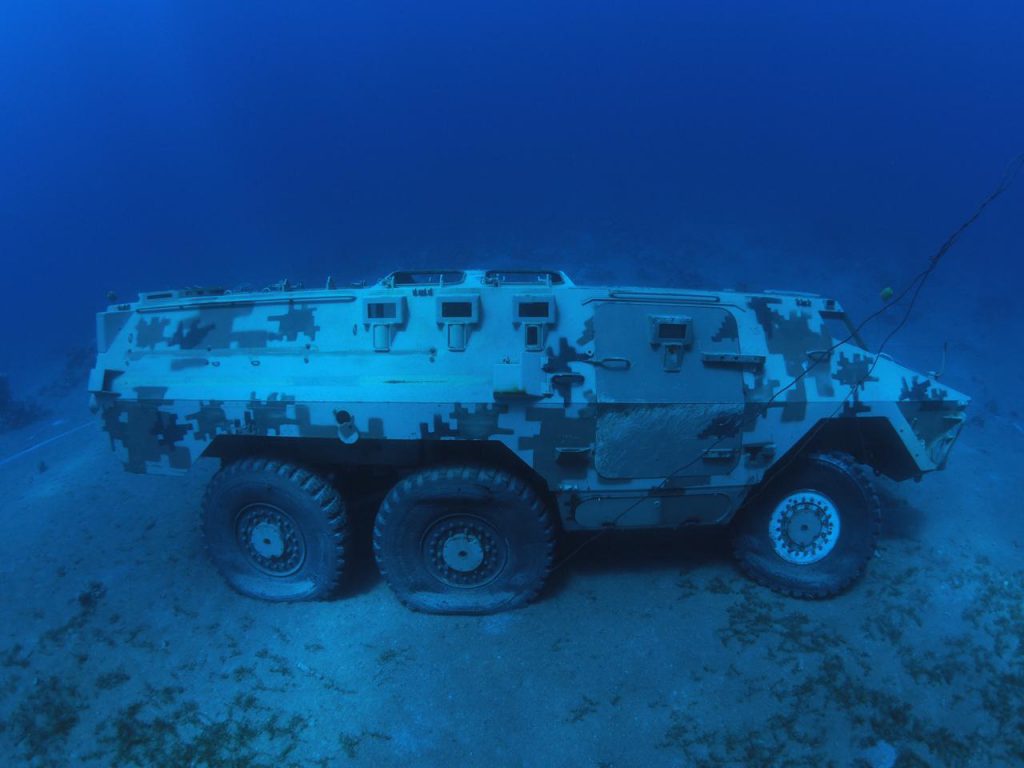 Aqaba's Underwater Military Museum Dive Site is a product of a fruitful partnership between public and private sectors: ASEZA was responsible for the planning, preparing, and sinking, while Aqaba Port for providing the mobile docks used in the sinking process and the required human resources, Aqaba Port Marine Services Company (APMSCO) was responsible for providing tug boats. The unique role in the construction of this museum would not have been possible without the efforts of the Royal Jordanian Maritime Force, whose role was to secure the site and maintain public safety during all stages. The Red Sea Diving Center (DRCS) volunteered to document the whole operation with their professional underwater cameras.
Trackback from your site.