5 Phenomenal Diving Adventures to Experience as a PADI Open Water Diver
You're a newly certified PADI Open Water Diver but soon enough you discover that many exciting dives are out of range for you: too deep, too cold, etc. But, never fear! If you're not yet enrolled on a PADI Advanced Open Water Diver course there are still plenty of exciting dives open to you. Here's my selection of extraordinary dives that remain in the 18m depth range. And with water above 20°C, a little motivation can't hurt, right?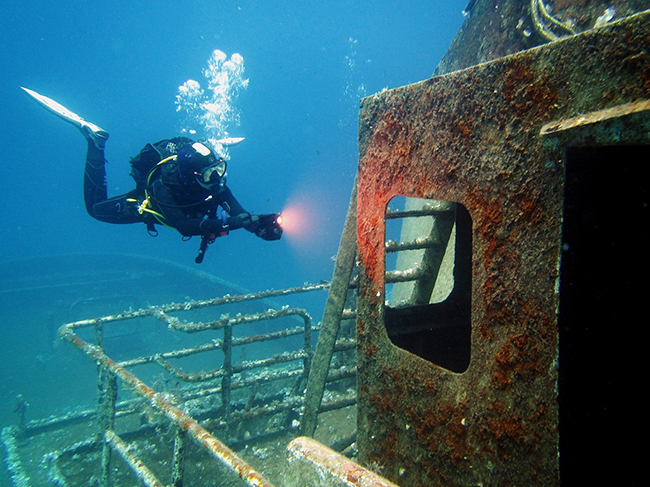 Wreck diving in Valletta, Malta
Malta has a wide choice of shipwrecks to dive all around its main island and for all level of scuba divers. In the area of its elegant capital city, Valletta, there are a few tugboats that make perfect first experiences of wreck diving in a safe environment. To my biggest surprise, you can also dive right down the fortified walls of Valletta on the HMS Maori shipwreck, a WWII destroyer from the British Navy. Remember however, without your Wreck Diver Specialty it is not advised to penetrate the wrecks.
The sardine run of Moalboal, The Philippines
If the famous Sardine Run in the cold waters of South Africa remains out of your reach because of experience and budget, you can go to the warm water of the Philippines instead. On the island of Cebu, you can see enormous shoals of sardines swirling and shining in the sun. There is no specific season to look at the sardines in Moalboal, and there is still some mystery as to where they will appear next. They used to be around Pescador Island, and now they are near Panagsama Beach, so you just need to go shore diving to find yourself surrounded by millions of sardines, how exciting!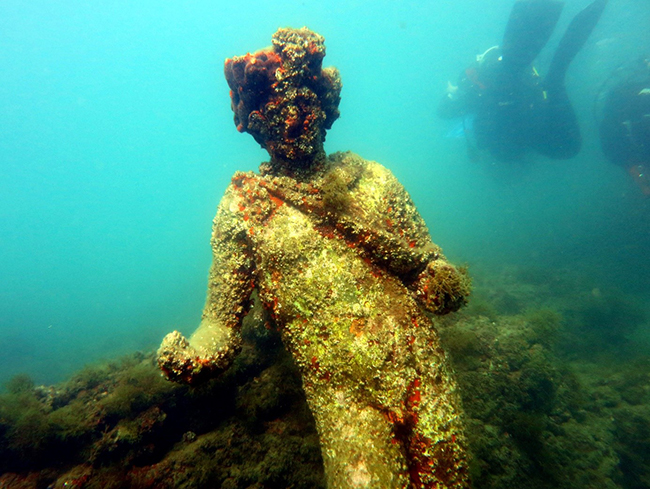 Archaeological diving in Baia Underwater Park, Italy
While all tourists are flocking to Pompeii when visiting Naples in southern Italy, if you are a scuba diver you can take your discovery of the Roman history to a different level. In Baia, below the surface, lies an ancient complex including villas, statues, thermae and a trade road. You will need to use some imagination to turn the remaining foundations into the magnificent villas that used to stand in Baia. The jewel of the visit is the intact mosaic floor of the "Villa a Protiro" with its delicate black and white pattern.
Cavern diving in the cenotes of Yucatan, Mexico
The cenotes are natural freshwater cavities spread out all over the Yucatan Peninsula in Mexico. While some of the cenotes will remain out of reach if you are not a full cave diving trained tech diver, some cenotes such as "Gran Cenote" or "Taj Mahal" are accessible for beginners as guided dives. It is important to note that cavern diving never takes you where you cannot see the natural light anymore. You will be amazed by the light effects between the stalactites and the halocline phenomenon when fresh water meets salt water.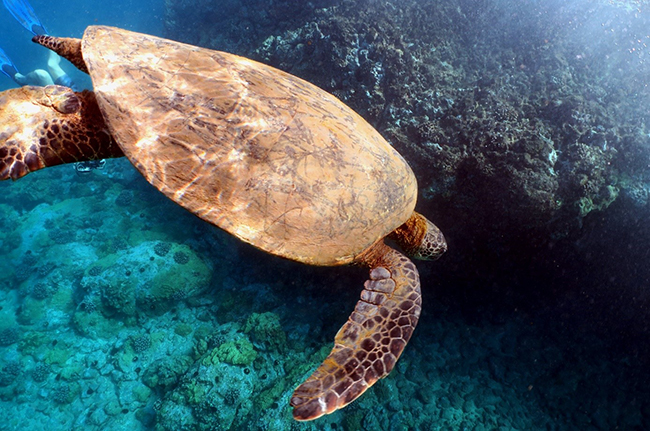 Diving in the submerged crater of an ancient volcano in Molokini, Hawaii
From Kihei or Maalaea, on Maui Island, you can go on scuba diving charters that are perfect for either beginners or experienced divers. The crater of Molokini is large, and there are not less than 8 dive sites. The dive sites inside the crater, including shallow "Tako Flats", have fantastic visibility up to 40 m, it is perfect to see turtles and giant trevally passing by.
Interested in learning more about any of the countries mentioned here? Check them out on our PADI Travel destination pages
---
Author Bio
Florine is a PADI Divemaster and a Dive Travel blogger at World Adventure Divers. She dives in tropical to extreme cold waters, selecting her destinations when both adventure diving and cultural discoveries are part of the journey, and showing you how to do it without breaking the bank.
Trackback from your site.